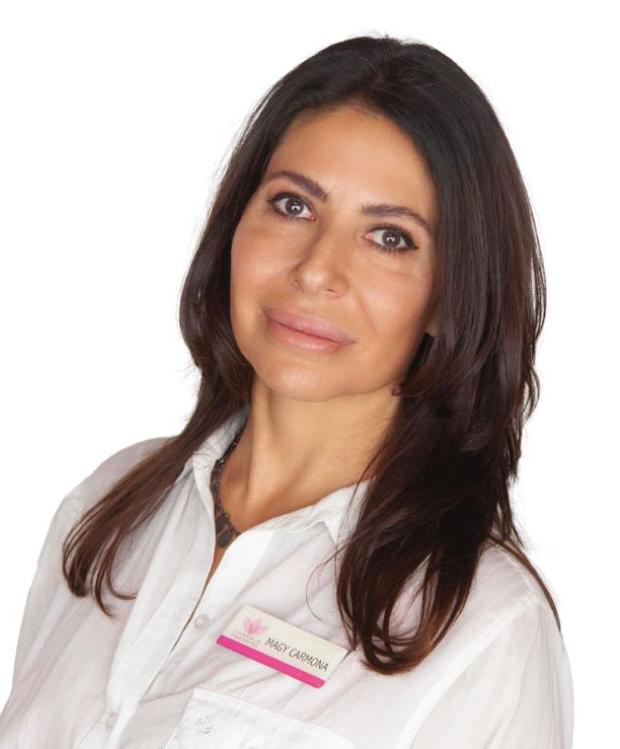 Magy Carmona (Broker)
Company Agent at: Chapala Properties
BUYING, SELLING, RENTING? CALL ME. I DO THIS EVERY DAY!
"I have a merchant soul and that is why I enjoy what I do. I work as a tailor with "made-to-measure" service. I am interested in understanding the needs of my clients and focusing my work on finding the ideal space they are looking for, beyond my economic interests. Selling or buying a property is accompanied by enthusiasm, projects and dreams, emotions that must be taken care of in each client that seeks me for advice. I like to accompany each of them professionally, establishing a relationship of mutual trust".
MAGY CARMONA Broker & National Certified Real Estate Agent by AMPI (Asociación Mexicana de Profesionales Inmobiliarios) and CONOCER (Consejo Nacional de Certificación Profesional) bilingual agent with 9 years of experience in selling, buying and renting properties in the Chapala and Guadalajara Areas. Bilingual entrepreneur of restless character always in search of opportunities to establish alliances between the community. Active member in society with business acumen. Psychologist of training originally from Guadalajara, after 20 years of practice decides to turn around her life and reinvent herself by entering the Real Estate world in the Chapala area where she has currently lived for more than 10 years.
 "Tengo alma de comerciante y es por eso que disfruto lo que hago. Trabajo como un sastre ofreciendo el servicio a la medida. Estoy interesada en comprender las necesidades de mis clientes y centrar mi trabajo en encontrar el espacio ideal que están buscando, más allá de mis intereses económicos. Vender o comprar una propiedad va acompañado de entusiasmo, proyectos y sueños, emociones que deben ser atendidas en cada cliente que me busca por asesoría y servicio.
Me gusta acompañar a cada uno de ellos profesionalmente, estableciendo una relación de confianza mutua".
MAGY CARMONA Broker & Agente Inmobiliario Nacional Certificado por AMPI (Asociación Mexicana de Profesionales Inmobiliarios) y CONOCER (Consejo Nacional de Certificación Profesional) agente bilingüe con 9 años de experiencia en la venta, compra y alquiler de propiedades en las áreas de Chapala y Guadalajara. Emprendedora y de carácter inquieto siempre en busca de oportunidades para establecer alianzas entre la comunidad. Miembro activo de la sociedad con habilidades en el mundo empresarial. Psicóloga de formación originaria de Guadalajara, luego de 20 años de práctica decide dar un giro a su vida y reinventarse ingresando al mundo Inmobiliario en la zona de Chapala donde actualmente radica desde hace mas de 10 años.