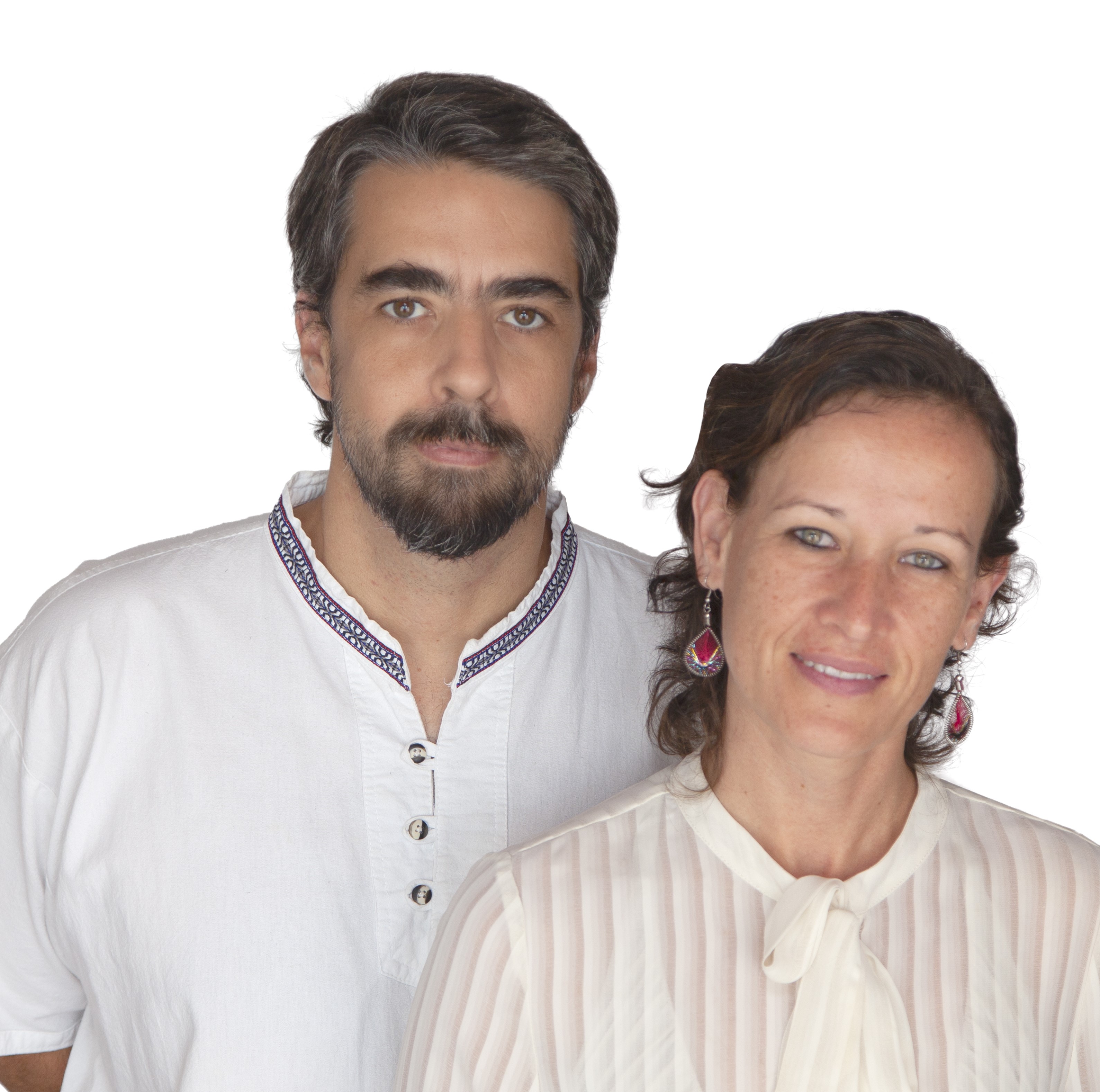 Leonor Zertuche & Oscar Pérez Nafarrate
Company Agent at: Chapala Properties
Nacidos en Guadalajara y  amantes de la Ribera de Chapala, son además pareja  ambos sensibles y creativos. Decidieron trabajar en equipo en todos los sentidos, esposos y padres de dos hijos, han vivido en Ajijic desde el 2006, lo cual junto a su carácter de exploradores, los convierte sin duda en expertos en la zona.Ambos amantes también del arte, cada uno desde su trinchera, Oscar cocinero egresado de Ingeniería Industrial y Leonor bailadora de flamenco con maestría en Danza Contemporánea, encontraron desde hace 6 años en los Bienes Raíces una forma de ayudar a la gente, siempre buscando dar un servicio personalizado, ético, profesional y eficiente
Se caracterizan por su forma de ver las cosas, buscar la belleza en el entorno y por su amor a la naturaleza; se complementan con sus respectivos puntos de vista brindando así un servicio integral.
A lo largo de sus años de experiencia en el ramo inmobiliario Leonor y Oscar han podido asesorar satisfactoriamente tanto a compradores como a vendedores de inmuebles en sus diferentes modalidades: urbanas,  rurales o ejidales.
Se han  capacitado con  diversos cursos impartidos por profesionales del ramo permaneciendo en constante  actualización como parte de la asesoría ofrecida por la agencia. 
Born in Guadalajara and lovers of the Chapala Lakeside, they are also a sensitive and creative couple. They decided to work as a team in every sense, they are married and parents of two children, they have lived in Ajijic since 2006, which together with their character of explorers, makes them undoubtedly experts in the area, both art lovers, each one from his trench, Oscar cook graduated from Industrial Engineering and Leonor flamenco dancer with a master's degree in Contemporary Dance, found 6 years ago in Real Estate a way to help people, always seeking to provide a personalized, ethical, professional and efficient service.
They are characterized by their way of seeing things, looking for beauty in the environment and for their love of nature; they complement each other with their respective points of view, thus providing an integral service.
Throughout their years of experience in the real estate industry Leonor and Oscar have been able to successfully advise both buyers and sellers of real estate in its different modalities: urban, rural or ejido.
They have been trained with various courses taught by professionals in the field and remain constantly updated as part of the advice offered by the agency.